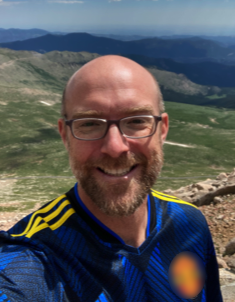 Peter JT White
Associate Professor
Lyman Briggs College &
The Department of Entomology
My research follows three major themes: (1) developing and testing innovative approaches to improve biology and evolution learning in higher education, (2) exploring the impact of urbanization on moth populations, and (3) using the study of moth ecology as a means of engaging students and the broader public community in the practice of science.
Educational Background:
– PhD from McGill University, Montreal, Quebec.
– BS and MS from University of Ottawa, Ottawa, Ontario.
– Alumni of Manitoulin Secondary School, M'Chigeeng, Ontario.
Select Recent Publications:
Filice DA, Riedy J, Heidemann MH, Smith JS, and White PJT. (2023) Evaluating introductory biology student perceptions surrounding the use of integrative cases related to human health for evolution education. Evolution: Education and Outreach 16 (1): 6.
Wonderlin N, Lorenz AR, and White PJT. (2022). Habitats of urban moths: Engaging elementary school students in the scientific process. American Biology Teacher 84: 284-289.
White PJT, Masani S, Shuster S., and Wonderlin, N. (2021) Ditch Gendered Terminology for Cell Division. Nature 588: 556. (Nature correspondence)
Select Recent Conferences:
White, PJT (2023) "Why Do We Get Cancer? Using the Example of Breast Cancer to Help Students Learn Introductory Biology Concepts and Processes", Western Conference of Science Education, London, ON, Canada.
White P. J. T., Stroupe, D., Reichsman, F., Keas, B., Dorsey, C., Haavind, S., Bondaryk, L., and Brown, C. (2023) "MothEd: Authentic Science for Elementary and Middle School Students" National Sciences Foundation DRK12 Principal Investigator Meetings, Washington D.C.
Smith J, Filice D, Heidemann M, Riedy J, and White PJT. (2022) "EvoMedEd: Piloting Evolutionary Medicine Cases in Lower- and Upper-Year Undergraduate Courses." International Society for Evolution, Medicine & Public Health. Lisbon, Portugal.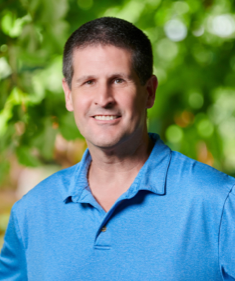 Brian Keas
Research Associate
The Department of Entomology
Brian's main assignment is on the MothEd project that seeks to provide authentic research experiences for K-8 students centered on moth diversity in their local environments. More broadly, Brian works towards conserving biodiversity through teaching and research that connects people of all ages with nature in their local places to learn, appreciate, and care for the environment.
Educational Background:
– PhD from Michigan State University, East Lansing, Michigan.
– MS from Wake Forest University, Winston-Salem, North Carolina.
– BS from Hope College, Holland, Michigan.
Select Recent Publications:
Van Dyke F, Harju S, Korstad J, Goelzer N, Wolfe CL, & Keas B. (2023). Effects of milfoil weevils and weather on the control of Eurasian watermilfoil. Restoration Ecology, 31(1), e13659.
Keas, B., L. Donahue, E. Heetebrij, and A. Kapteyn. 2020. Boardman River Dams Project Macroinvertebrate Study 2020 Final Report, prepared for Conservation Resource Alliance.
Select Recent Conferences:
Keas, B. and White, P. J. T. (2023) "MothEd: Authentic Science Experiences Exploring Moth Biodiversity" National Science Teachers Association National Meeting, Atlanta, GA, USA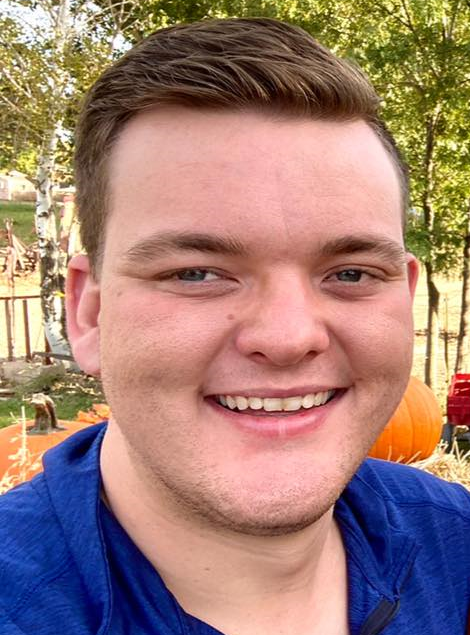 Christopher Brown
PhD Student
Brian's PhD focuses on how entomologists share their passions with the public. Having been a science teacher previously, he is specifically interested in how entomologists collaborate with educators, the types of activities they choose to utilize, and how to maximize the engagement of these activities to better inspire the next generation of entomologists.
Educational Background:
– MA and BS from Colorado Mesa University
– Secondary (Biology) Teaching Certificate from Colorado Mesa University
Undergraduate Research Assistants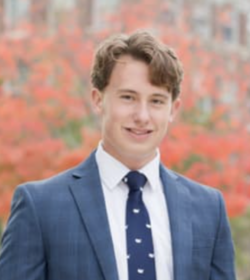 Michael LeTarte
Michael is studying Physiology & plans to graduate in winter of 2024. After graduation, he aspires to attend medical school.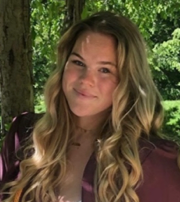 Grace Best
Grace is a senior at MSU, studying biochemistry and molecular biology. After graduaateion she hopes to attend medical school and go on to practice pediatric medicine.
Lab Alumni
Graduate Students:
Nicole Wonderlin, PhD (2023), currently works for The Department of Entomology at MSU
Colin Bailey, MS (2021), currently works at the Field Museum in Chicago.
PostDoctoral Research Associates:
Joseph Riedy (2022), is a fixed term assistant professor at MSU.
David Filice (2021-22), is an assistant professor at Mount Allison University in Canada.
Rebecca Ellis (2019-21), is a curriculum developer for the Concord Consortium in Massachusetts.
Alexa Warwick (2016-18), is a Wildlife Participatory Engagement and Collaboration Specialist at MSU.
Past Undergraduate Research Assistants:
Maria Berry, Sophia Sacco, Dylan Smith, Fadumo Ali, Kalee Rumfelt, Melanie Bumler, Andromeda Veach, Tegan Hansgen, Madeline Bresson, Jennifer Semaan, Alissa Mossbarger, Lydia Ross, Claire Sweeney, Joel Stewart, Katie Glover, Lauren Ispoi, Joseph Leider, Keenan Calnan, Amanda Rise, Abby Sulesky, Evan Barfusse, Maris Polanco, and Izzy Schember.